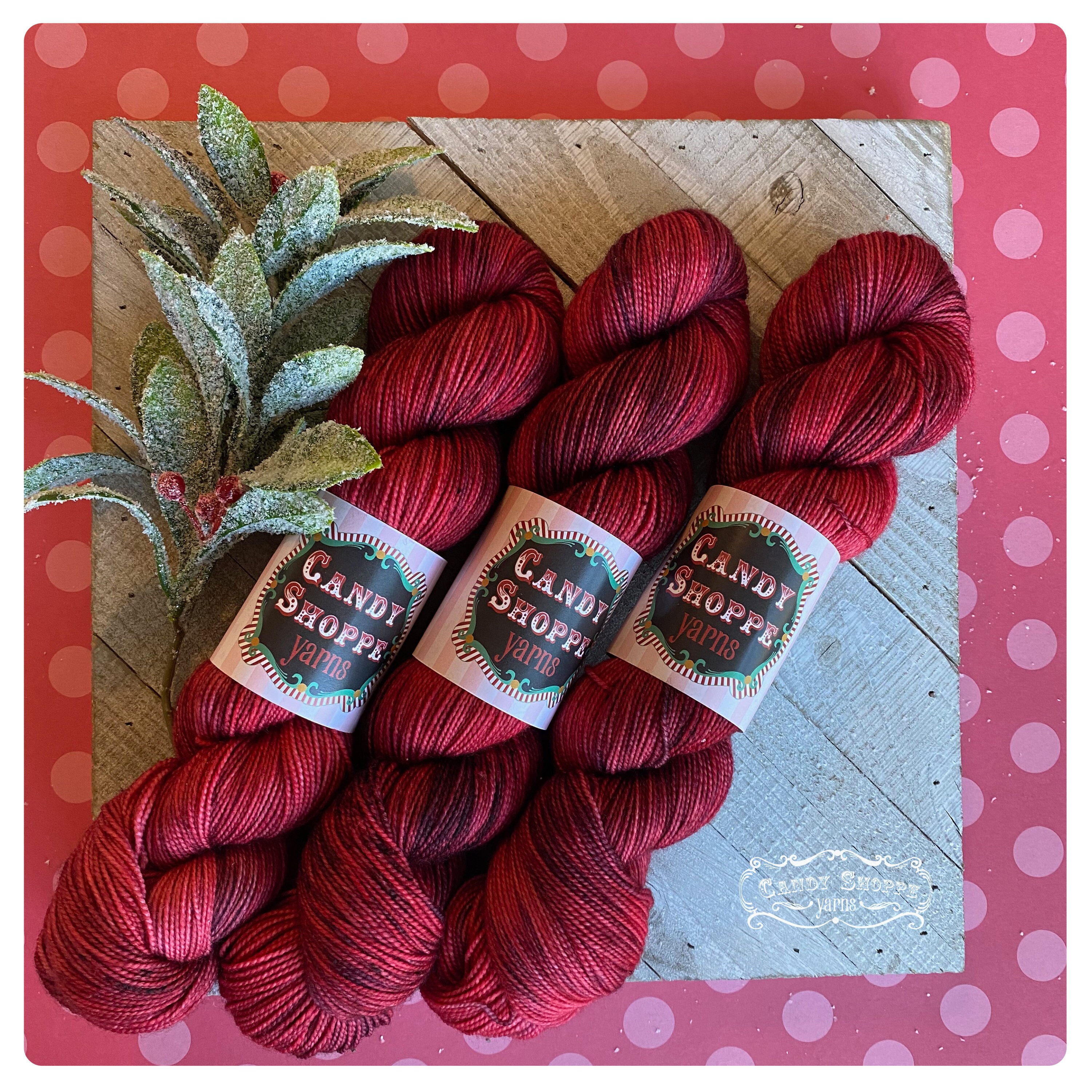 Cranberry includes:

Simple Syrup base
1, 100 gram skein of 2-ply, fingering weight yarn
-80% super wash merino wool 20% nylon
-400 yards

This color has been brought back from my Winter Fruits collection from 2018.

This yarn is hand-dyed and requires a little extra care. It should be hand washed by soaking your item in tepid water with a soap for wool. Gently squeeze the water from your handmade item, never wringing it, and place in a towel and roll up to remove the excess. Lay flat to dry.

Some colors may bleed, depending upon the ph balance of your water. To be cautious, you could add a color catcher sheet to your wash water.